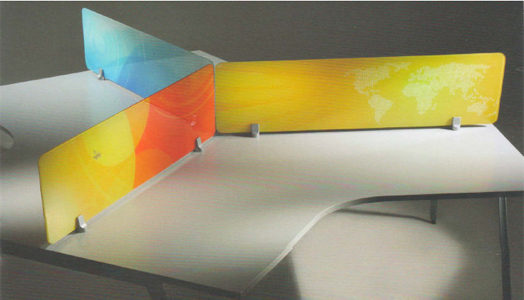 .
Turn those monotonous work stations into dynamic spaces with Spacerite's laminated partition panels - Spanlam!
These inventive desk partitions are minimalistic in design; thus making an easy fit for the
contemporary corporate aesthetic. Keeping in mind the modern office scenario, these partitions are packed with features such as- shatterproof, maker-friendly and magnetic.
Available in more than 20 exciting range of colours, the opaque partitions divide the office area into
convenient cubicles, economising on space.
Info & Images: Courtesy
spacerite.net