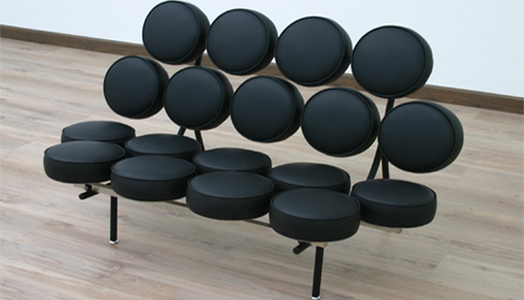 .
The "Black Circle Sofa" – is latest contemporary furniture design by Nycbed.com (New York City) Furniture Store.
The 18 individual cushions combine to form a unique and truly unconventional sofa design. Mounted on transverse braces in the seat and back, with a connecting element that makes it possible to join individual sofas together, helps to extend the seating to desired lengths. The steel frame provides indispensable strength; with 100% Italian leather upholstery and memory foam (a polyurethane material) that moulds to the shape of an individual's body providing great support.
"Black Circle Sofa" is
available in red, green, black or white, making it a popular sofa.