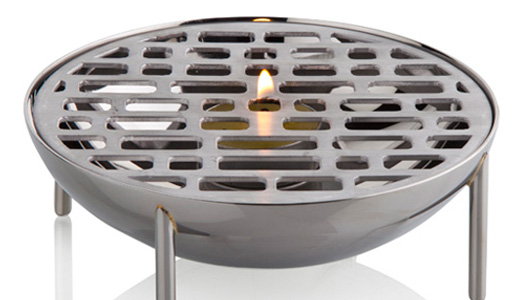 .
The food warmer from lsteel lifestyle accessories brand Artd'inox is a showstopper in its shiny sleek mantle.
Artd'inox is a brand about excellent designs and forms in stainless steel tableware and home décor products in India. The essence of the brand is that it 'Helps you create spaces that speak of you'. All its products speak of luxury and lifestyle.
The new food warmer called Warmth Food Pad is a handy portable and sleekly designed warmer that can make a style statement in the midst of a large dining table. The label creates an edge over traditional available designs, which are functional, affordable as well as designer.