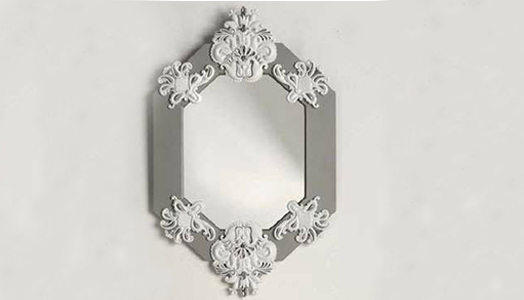 .
Every Lladró piece of work is the result of a laborious artistic process. The delicate porcelain mirrors are no different…
This white octagonal mirror is made from finest porcelain and bears the lofty Lladro signature. Measuring 30.5" x 19.75", it can be the pride of a mantelpiece display or even be used in the washroom or private dressing quarters of luxurious master suites.
The mirror is also available in white-gold, white-silver or red green or black colours to suit your décor.