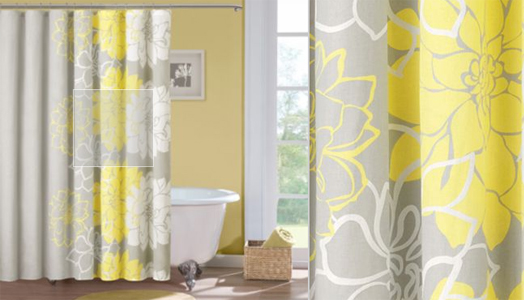 .
Add a touch of the ochre happiness to your shower…
This single-panel shower curtain presents a modern floral design to brighten any bathroom. A product from the well known JCPenny, the sunny floral printed curtain is made from polyester jacquard and measures 72" x 72". The size fits most showers and oozes a modern flair in the bath.
It can be easily machine washed.