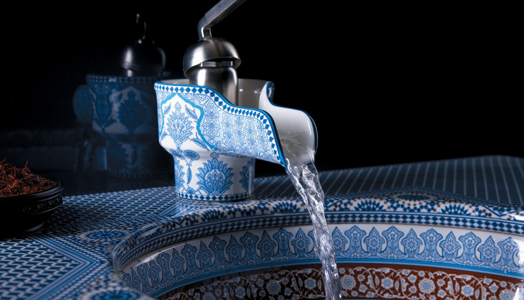 .
Kohler presents Artistic Editions that add a touch of originality to your washrooms...
The Marrakesh design is named after th
e ancient capital of Morocco, the Marrakesh design is inspired by Moorish architecture found in this magical city that once served as a stop along a major trade route to the famous Timbuktu. The design on this Camber basin evokes the mosaics found in Moroccan courtyards. Pair it with the Marrakesh Top Art console tabletop for a beautiful ensemble.