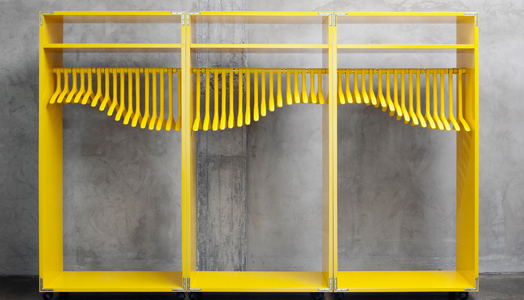 .
Just when you thought that clothing racks are to remain forever mundane, KAYIWA excavates the DINO.
Thanks to the advance 3D printing technology, the DINO concept could be properly realized and is now available in three versatile models: straight, wavy and module.
Like all their products, this clothes rack blurs the line between design and art. Created with aesthetics, it is a practical furnishing for both public spaces and homes.
It is available in the eight KAYIWA standard colours and can be customized to match your current décor or incorporate your company's brand identity (logo or color scheme).
Info & Images: Courtesy v2com