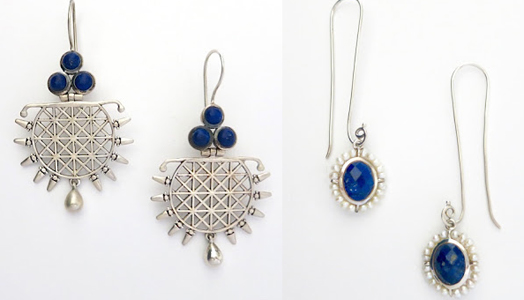 .
Silversmiths Lai gift the modern woman a relevant and contemporary way to savour culture, history and art through their new jewellery collection-

Nilaj(a).
Inspired by various layers of Afghani aesthetics - from their Bactrian roots to the nomadic tribes - the designs in this collection are a contemporary rendition of an amalgamation of these multiple aesthetics.
The travel and history inspired collection is a simple yet meaningful way for women to convey their interests and personality through personal adornment. Each piece is both, visually intriguing and exquisitely crafted to ensure that they become a staple in every woman's jewellery collection.
Info & Images: Courtesy
lai-designs.com