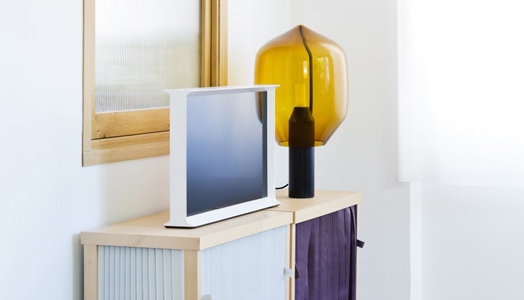 .
Make room for Serif, an ultra modern television by the Bouroullec Brothers for the world's largest television manufacturer: Samsung.
The collaborators have redesigned your typical television into a collection of screens, which shifts away from the preoccupation of ultra-flat screens and instead focuses on offering an object that can be manipulated into a piece of furniture.
Serif is designed to stand anywhere, even on the floor by means of its two legs, creating a solid presence, resulting in a clear capital "I"
shape. Serif comes in 3 sizes- Serif, Serif Medium, and Serif Mini and in 3 different colours - white, dark blue and red.
Info & Images: Courtesy
bouroullec
.com