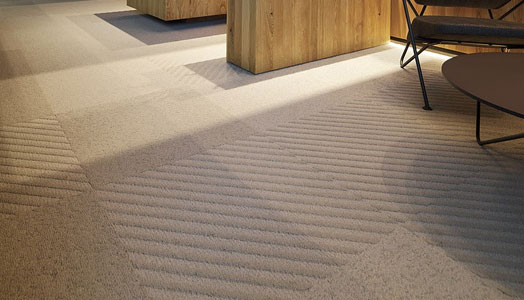 .
Mohawk Group collaborates with 13&9 to design a new carpet-tile collection, aptly christened Moving Floors.
A unique dialogue between the individual and the environment, Moving Floors was created to be dynamically 'moving' based on the user's point of view by combining op art inspired design and innovative production techniques, such as lenticular effects with relief textures and accurate varying patterns.
Truly unique, the Moving Floors Collection transforms the idea of cultural landscaping into an indoor landscape experience.
Moving Floors is recipient of Best of NeoCon Gold Award and Interior Design Magazine's 2015 Best of Year Honoree.
Info & Images: Courtesy
press@13&9.com