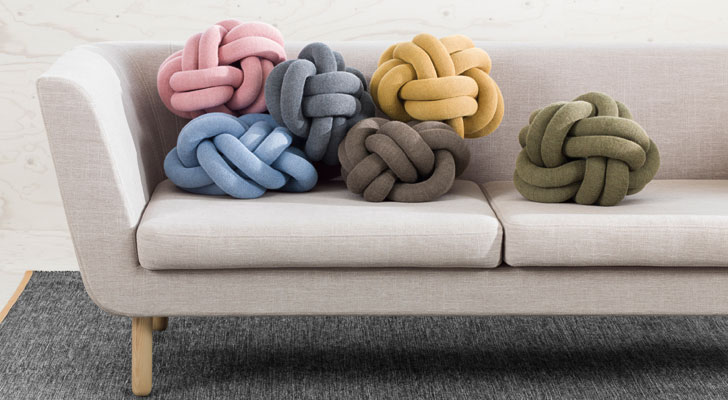 .
Add a pinch of style to your home decor with product designer Ragnheiður Ösp Sigurðardóttir's Knot cushions.
The Iceland-based designer came up with the idea back in 2011, inspired by figure-crocheting and the resultant long tubular legs. The outcome of the long pillow noodles bent into elaborate knots can also be attributed to scouting different knotting styles from
The Ashley Book of Knots
.
Resorting to
tubular machine knitting, she began making the knot cushions, trendy and appealing for their out-of-box appearance. An eye-catcher in any décor,
the Knot
cushion

has gone into production with Swedish brand, Design House Stockholm.
Info & Images: Courtesy umemi.com