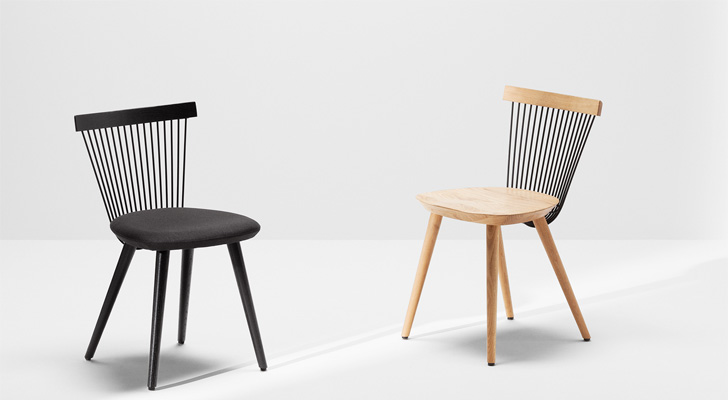 .
H Furniture's WW chair adds a contemporary twist to traditional design language...
A hybrid piece of furniture, the two Ws in the chair's name stand for Windsor and Wire, which alludes to its form and materials. With the surface of the seat slightly carved for comfort, the legs and seat take inspiration from the classic lines of a Windsor chair. Shafts of 7mm powder coating metal wire extend upwards from below the seat; and fan slightly outwards from their point of origin before meeting the wooden backrest. This gives the chair a sculptural quality and sense of lightness.
The WW chair is available in a solid wood seating version, or with an upholstered seat in a choice of fabrics and leathers.
Info & Images: Courtesy v2com.com