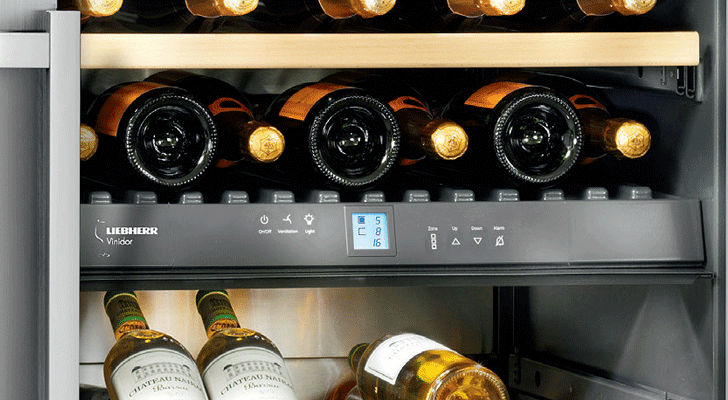 .
Liebherr's 3 Zone Freestanding Wine Cabinet offers the ultimate flexibility and luxury, combining storage and multi-temperature control in a single appliance...
The Liebherr cabinets provide Constant temperatures and the right humidity, thus offering the perfect climate for long-term wine storage. Equipped with three temperature zones, which can be set independently to the required temperature between +5°C and +20°C, appliance can simultaneously store red wine, white wine, and champagne all at their optimum serving temperature.
An external digital temperature display, tinted safety glass, handcrafted shelves mounted on telescopic rails, touch-electronic navigation for use and control of functions, innovative, no-heat LED lighting, activated charcoal filter and re-circulating air cooling system are among its highlights.
You could contact the Häfele solutions expert on

1800 266 6667