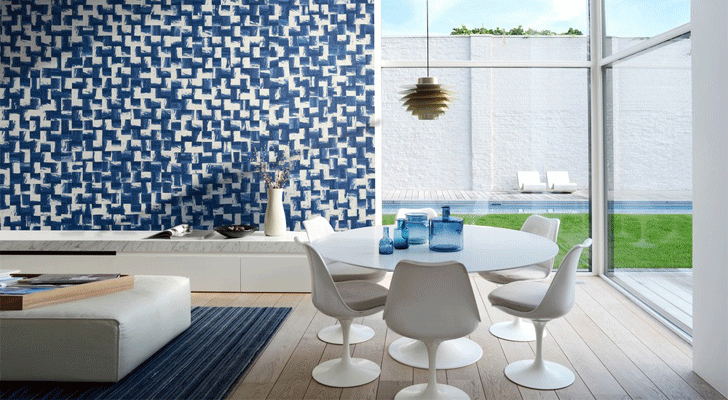 .
Get ready, you're up for a visual treat with Omexco's new 'Rainbow' wall-covering!
Design your home with bakbak and sari silk, crushed paper and non-woven textile wall-covering. Each metre of this product is unique, since the colours of the silk alternate, without ever being repeated. The bakbak is coloured in chalk white, cinnamon or chestnut – three different atmospheres to illuminate, soften or intensify the rainbow of the silk fabric. Squares of crushed paper, printed in faded shades and glued on a non-woven backing are in perfect harmony with the bakbak and the natural silk.
Width of the wall-coverings is 110 cm for the bakbak/silk weave and for the crushed paper, and 100 cm for the printed non-woven wall-coverings. The non-woven wall-coverings are ecological, FSC® certified and printed using solar energy.