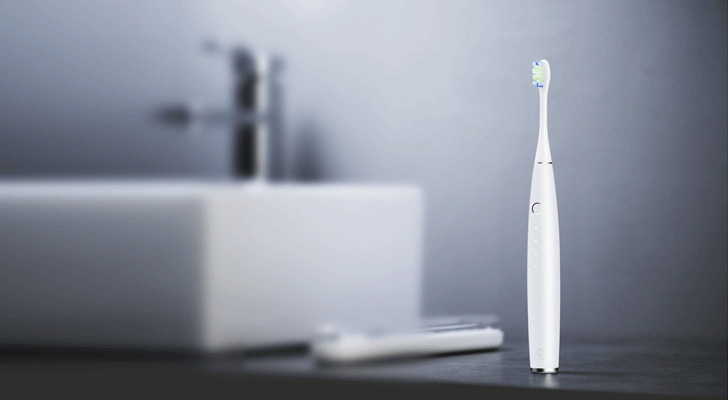 .
'Oclean One' – the next gen sonic smart toothbrush is the perfect unification of function and form for personal oral care…
Touted as the

world's fastest electric toothbrush, it

comes with three modes (cleaning, whitening, and massage) and four intensity settings in a total of twelve different combinations. With plus-time variance, you can customize thousands of plans for any specific caring need.
It has a built-in Dialog DA14681 Bluetooth 4.2 Chipset, so you can synchronize it with your smartphone and listen to your reminders as you brush. The new material and painting process gives Oclean One a smooth and luxurious touch. The body surface is effectively anti-bacterial and anti-fouling. The body's internal waterproof structure and nano-spray reaches IPX7 standard and its whole body is washable. The battery capacity is a whopping 2,600 mAh, lasting 60 days at a time and is charged in 3.5 hours. It weighs at 155g and is operable on iOS 8.0, Android 4.4 or higher.
Info & Images:
www.oclean.com