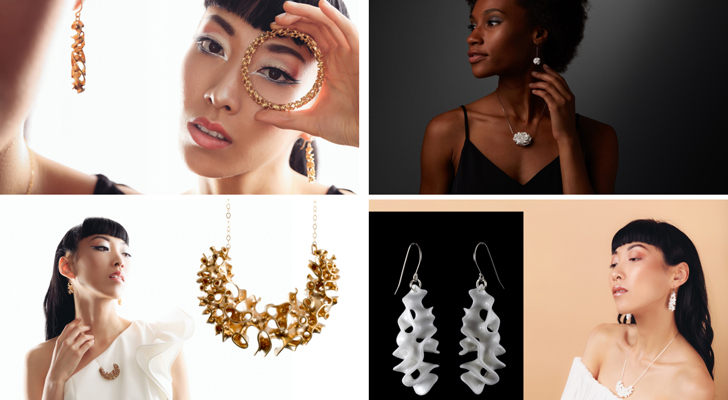 .
Porifera is a 3D-printed ceramic new jewellery collection by Nervous System inspired by the forms of deep-sea glass sponges.
Each piece is finished by hand: sanded, glazed, and fired twice in a kiln up to 2340F, creating vitreous ceramic jewellery with a sumptuous glazed finish.
Porifera jewellery is available in two materials: glossy white 3D-printed ceramic and golden brass cast from 3D-printed wax. The collection includes necklaces, earrings, and bracelets ranging in cost from $40 for a small pendant to $315 for a statement cuff.
Info & images: n-e-r-v-o-u-s.com