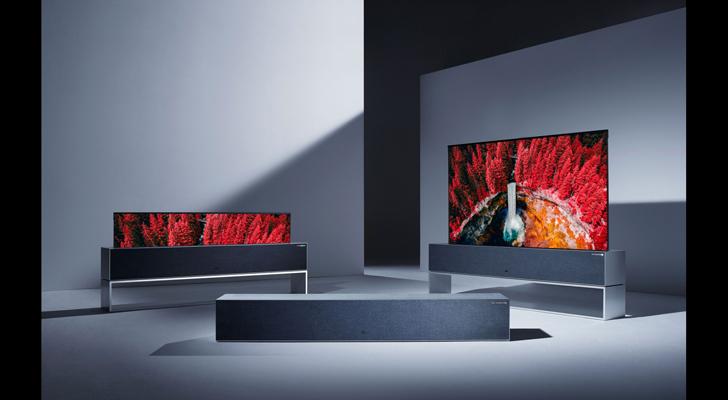 .
Unleash the potential of your space with the world's first rollable OLED display television by LG.
LG Signature OLED TV R elevates your space into a luxury home cinema. The display disappears without a trace and be brought back within a mere 10 seconds. It amplifies the definition of luxury goods with its advanced features - the rich and optimized sounds from a remarkably transformed speaker, integrated with deep learning AI algorithm and Dolby Vision.
With LG ThinQ, you can even control the display to roll up or down with just your voice. It has the Google Assistant and Alexa built-in with six different modes - Music, Clock, Frame, Mood, Lighting, Home dashboard. The pure metal paired with unprecedented technology and high-end furniture textile puts a final touch to the flawless beauty.
The ultra-premium product is expected to be in the market this March 2019.
Info & images: www.lg.com