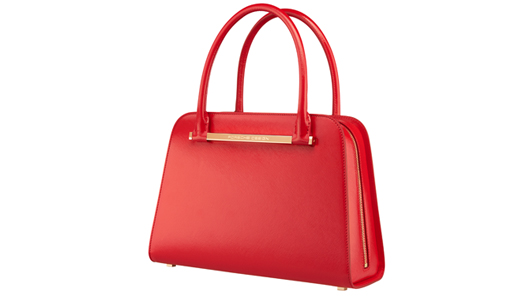 .
The new "Twin-Bag Mini" is the Red Dot Product Design 2013 Awardee.
Autographed by detailed Italian craftsmanship and carefully hand stitched with a single piece of calfskin, the new Twin-Bag Mini women's handbag from Porsche Design has its shape, design and name based on the highly successful Twin-Bag, the first women's handbag to be launched by the luxury brand.
Combining simple elegance with timeless beauty, the bag is available in a range of styles - from shoulder to sporty; modern business to elegant evening style, complemented by a range of colours and fittings in black with gold; orange with rose gold; beige with silver; and the proverbial stunner - red with gold fittings.
www.porsche-design.com