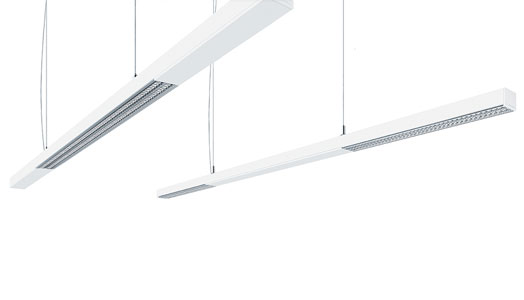 .
Brighten every corner of your home or work space with

the new slim AXON pendant LED luminaire by

Zumtobel Lighting.
The slim luminaire combines an attractive linear design with an efficiency of up to 115 lm/W. The indirect/direct luminaire incorporates the latest LED lens technology and thus achieves excellent glare control despite its compact cross-section of only 38 x 38 mm. AXON efficiently illuminates the task area and at the same time uniformly brightens up the ceiling.
The miniaturized efficient LED pendant comes in two colours: white and silver.
Info & Images: Courtesy
zumtobel.com