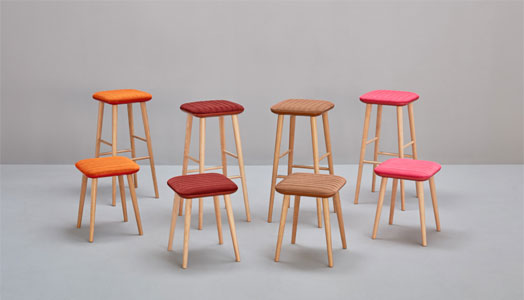 .
Missana launched their latest product- Balea, designed by emerging talent, Muka for their prestigious collection "The Novelties".
The designers from Muka took inspiration from the whales that came from the North Sea to the Basque coast, when designing these Nordic-style bar stools.
"Balea" means whale in Basque because the rounded shape of this stool resembles a whale's belly. The decorative horizontal seams of the seat resemble the belly of these cetaceans. Their soft and organic lines with Nordic style show us the wooden legs with a very natural and warm finishing, the upholstery of the seat combines amazing textures with a cheerful splash of colour. The legs of this bar stool are made of solid rounded oak or beech wood.
Info & Image: Courtesy pressmasquespacio