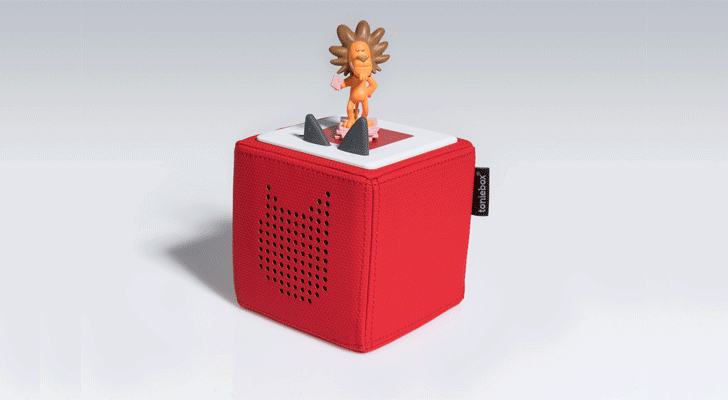 .
Easy learn and play for your child with Toniebox by Boxine GmbH
Toniebox is a digital audio system with corresponding audio figures suitable for children; it combines listening and playing with an intuitive and simple operating concept: You place one of the audio figures – called Tonies – on the Toniebox and the story starts.
All functions are operated through tapping and squeezing – no touchscreen, buttons or controls needed; a perfect design for children's hands and ears. The content is streamed from cloud and downloaded to the internal memory; it can be played without an internet connection
It has a battery life of seven hours and a headphone jack for uninterrupted audio fun.The audiobook cube enthused the Red Dot jury and was awarded a Red Dot: Best of the Best 2016!
Info & Images: Courtesy v2com.com