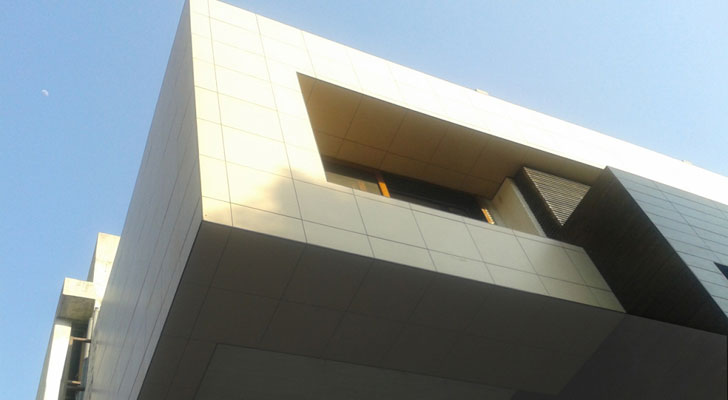 .
In a bid to build low energy, sustainable buildings, Alutile Systems offers dry cladding as a cost-effective and durable solution…
Alutile Systems has designed and developed a ventilated wall facade

system

for building exteriors using vitrified tiles of varied sizes, colours & finishes. This not only gives the building a protective sheath, but balances structural characteristics to create an innovative, maintenance free, ecological and well-designed façade system.
Non-fade, frost-free, dimensionally stable, resistant to salt water, non-flammable, harmless to health, fully recyclable, the Alutile system is also climatically favourable – reducing heat absorption and providing insulation.
The highlight is that the tile is
fixed on aluminum sections through interlocking and negates the use of any sealant.
Info & Images: Courtesy Alutile Systems