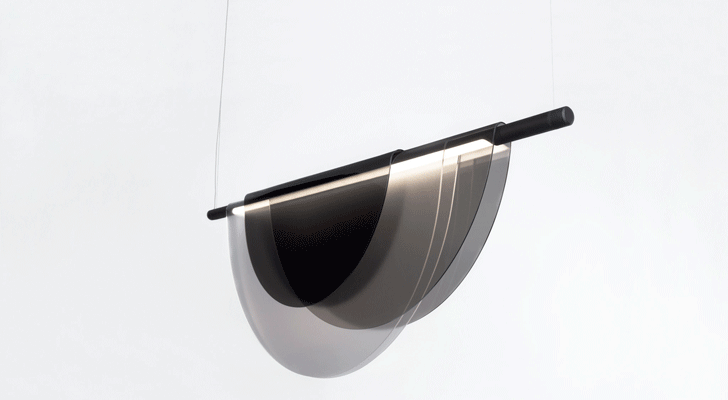 .
If you're looking for a lighting design that seamlessly fits into any living space of your home, then look no further…
ANONY's flexible lighting collection is impressive both, in function and ornamentation. The pure forms and neutral material palette made of Aluminum, Plexiglass, Acrylic, and LED has a smoke tone finish, which allow it to make a quiet statement, wherever it may be placed.
All fixtures use dimmable LED technology and can be fully disassembled to change the light source, replace a part, or re-install. It's available in W1220 x D48 x H437mm / W48 x D1.875 x 17 dimension.
As the name suggests, it is a graphic take on the ethereal moment, when the sun is rising but still below the horizon, softly illuminating the sky.
Info & Images: Courtesy
ANONY