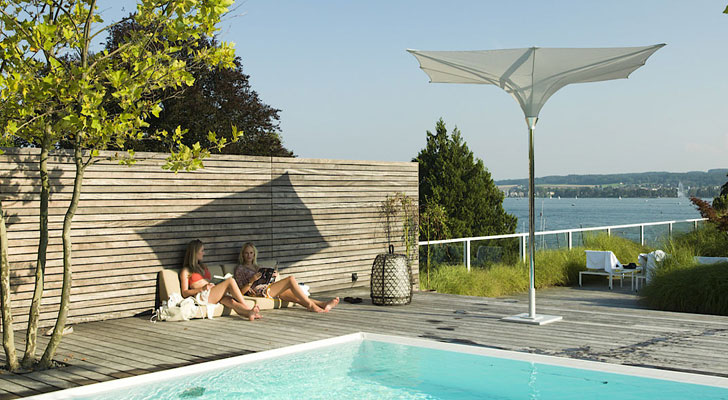 .
The Tulip umbrella can illuminate any event, both public and private with its smart and innovative design.
Tulip umbrellas, with their unique shape as round or square "flower silhouettes," can be arranged in groups or set up to stand out as an individual design. This uniqueness can be further emphasized with stylish or personalized printing on the membrane. When it rains, the water is drained through the centre pole either into the ground or via a drainage system, depending on the given conditions.
The cover is made up of individual segments, which are screwed to the frame via Sterling Steel hooks at the top and by rust-proof screws at the ends of the spokes. The cover is replaceable and is light and water resistant. It is designed to withstand all weather conditions.
Info & Images:

www.mdt-tex.com