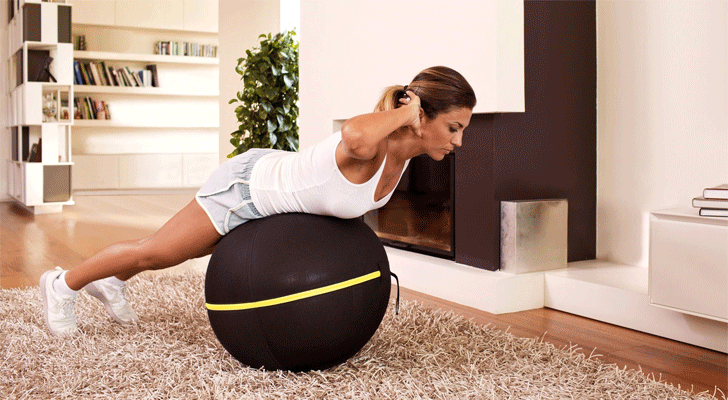 .
Turn the time you spend sitting, into an opportunity to exercise, with Wellness Ball™ - Active Sitting.
Wellness Ball™ is an
high-end exercise equipment that adds a stylish touch to every home and office, where users can work or rest in comfort, while training their back and core muscles for better posture and stability at the same time.
Made in Italy, from high-quality PVC and Vinyl, both suitable for recycling, the ball guarantees stability adherence, burst-resistance, and is endowed with a soft surface finish. The cover is made of multilayered fabric with a support lining and breathable, anti-bacterial, honeycomb material. It can be machine washed at 30°C to guarantee the greatest level of hygiene. Maximum user weight 160 kg / 353 lbs. The overall diameter is 550 mm (22").
Info & Images:
www.technogym.com