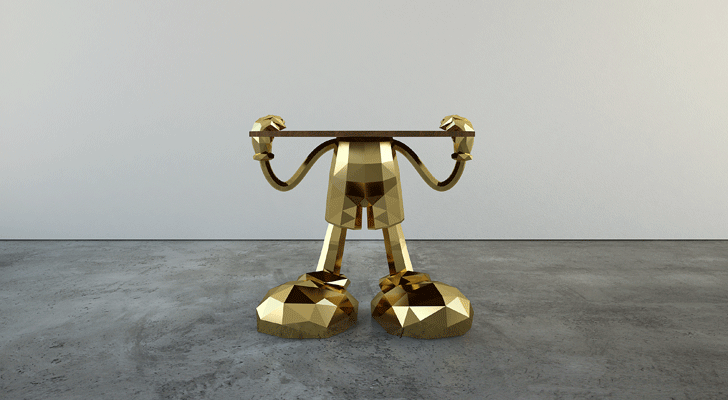 .
Stelios Mousarris brings a sense of smile in your living space with her latest coffee table 'Willy Oak.'
Inspired by the golden era of cartoons, Willy's gold arms and feet hold an oak surface up high with great stability, able to support your drinks, notepads and sketchbooks. Add a little fun and nostalgia in your living room with this 1930's inspired modern classic. The overall dimensions are 110cm x 50cm x 45cm.
The tables come in only 25 limited-edition pieces!
Info & images: www.mousarris.com