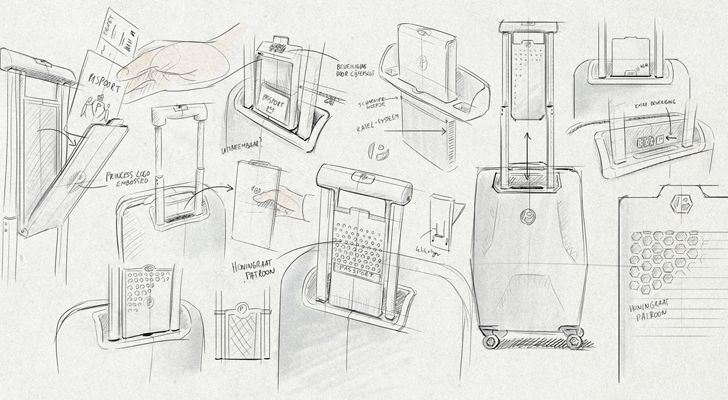 .
Studio Mango designed a new bag, which takes care of your travel essentials (Passport, ticket, and other documents).
Losing or not knowing where you have left your flight ticket and passport during the numerous checks whilst travelling can be stressful. Therefore, Princess Traveller Safety Collection helps to make people's travel experience more comfortable and less stressful. Making the extendable handle - one of the important components of a luggage bag - a perfect spot to store documents makes it easier for travellers to keep track of their documents and valuables.
This smart integration has earned The Princess Traveller Safety Collection the Red Dot award 2018 for product design.
Info & images: www.studiomango.nl