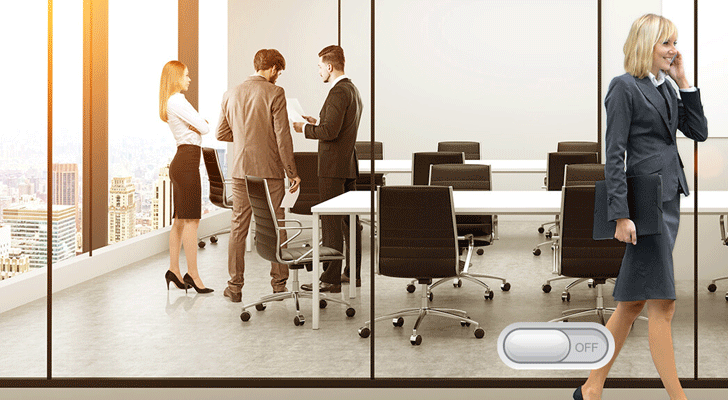 .
Take control and ensure complete privacy with glass that frosts on demand…
A product of Innovative Glass, the Switchable LC Privacy Glass is powered exclusively with eGlass® brand technology. It features electrically activated, PDLC / smart glass technology that instantly changes from transparent to frosted white with the touch of a button or voice command.
Controllable by switch or a voice command, the glass becomes transparent when stitched on; and opaque when turned off. It operates on 110/120VAC (simple line voltage) and can be used for interior or exterior applications, blocking 99% of damaging UV rays.
Available as a pre-glazed, pre-wired window unit, or as pre-cut panels with or without hardware for commercial applications, all panes are safety-laminated (5/16" thickness and up) and are available as tempered, or various IGU thicknesses for exterior glazing systems
Info & images: www.innovativeglasscorp.com