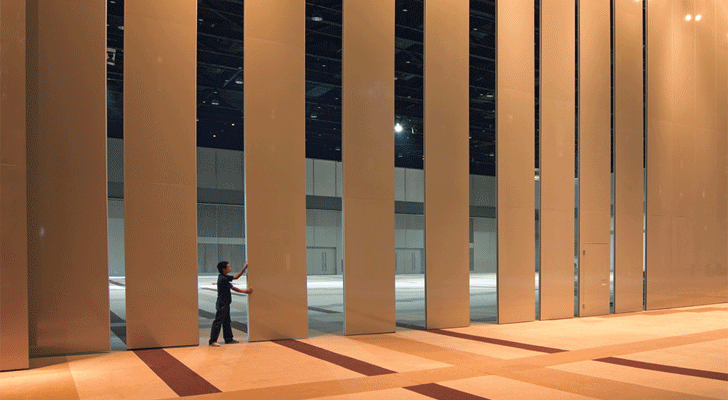 .
Häfele brings you the advantage of 'space-efficiency' with its range of Slido Wall Systems (
movable wall systems)
Applicable as flexible space-efficiency solutions with

enormous versatility and design in dividing or uniting spaces i

n any given area, Häfele presents two categories of movable partitions: The Palace and The President series.
While the former presents the possibility of installing easy-to-operate MDF partitions that ensure sound insulation and can withstand extreme temperature fluctuations; the latter offers the possibility of installing seamless movable glass walls in spaces like shops, cafés and restaurants. An off-shoot of the Palace series - Transpalace system allows you to install framed glass partitions.
All Movable Wall Systems from Häfele come with efficient acoustic sealing to rule out infiltration of any external noise.
You could contact the Häfele solutions expert on
1800 266 6667