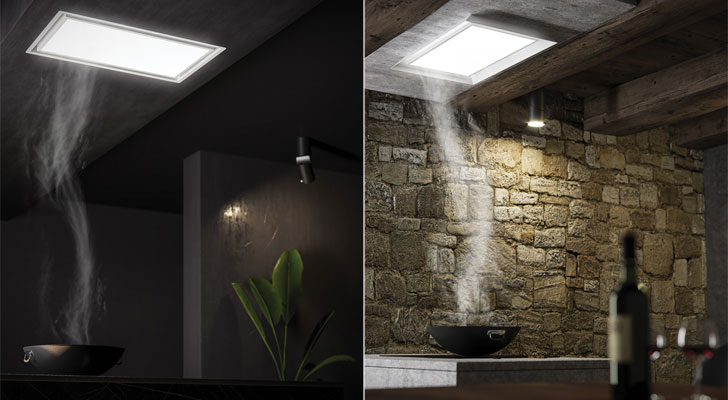 .
The Sirius cassette rangehoods offer bespoke luxury as they grace the area without any give-away of their functionality…
With more design solutions advocating open planning, island cooking has become a must for the family kitchen. Sirius cassette rangehoods are installed in the ceiling allowing you to enjoy the benefits of entertaining and cooking for your family without a rangehood obstructing your view.
The ceiling rangehoods can be either be fitted as cassettes or flush mounted. The hoods are equipped with a no-drip induction safe filtration system while the extractors are low-noise and powerful. The hood is fitted with designer LED lighting that helps camouflage the fitting and contribute to aesthetic grandeur of a luxurious kitchen.
The product comes with a six-year warranty when the recommended Sirius Ducting is used.
Info & images: https://siriusbrand.com/